About Dr. Tiffany Haick
Highlights:
Expert in diagnostic assessment
Intensively trained in Dialectical Behavior Therapy (DBT) by the treatment's creator, Dr. Marsha Linehan
Using Virtual Reality Therapy (simulated exposure using 3D VR equipment and biofeedback) to treat patients with phobias including flying, driving, public speaking, spiders.
Clinical supervisor at Ferkauf Graduate School at Yeshiva University
Diagnostic supervisor for a large DOD-funded study looking at the treatment efficacy of DBT for high-risk veterans
Clinical associate at the New School for Social Research
6+ years working in the Division of Child and Adolescent Psychiatry at Columbia University/NYSPI, with a focus on adolescent mental health and suicide prevention
Founding member of the Body Group, a group comprised of experts in the fields of body image and attachment including Drs. Susie Orbach and Miriam Steele
Designed and conducted a large, ongoing study assessing the intergenerational transmission of body image and attachment from mother to daughter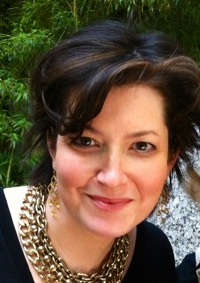 I am a licensed clinical psychologist with an independent private practice in NYC specializing in individual therapy for young adults, adults and adolescents ages 16 and up. Raised in New York City, I hold a PhD from The New School for Social Research and a BA in Psychology from Lafayette College. I worked for several years in the Division of Child & Adolescent Psychiatry at Columbia University and completed my pre- and post-doctoral training at the James J. Peters & NY Harbor VA Medical Centers. I have extensive training in Cognitive Behavioral Therapy (CBT) and Dialectical Behavioral Therapy (DBT) and Virtual Reality Exposure Therapy (VRT/VRET). Through the application of these evidence-based treatments, I work with clients to better understand and resolve the specific barriers that are keeping them from leading healthier, happier lives.